The Perfect Warm And Cozy Crib For Home Or On The Go !
 Here are 5 reasons why the INNOVATIVE Panda Portable Baby Bed™ is the perfect portable bed for your lovely baby.
This SOFT, WARM and COZY adjustable baby bed has a comfortable edge that surrounds the baby safely.
It is DESIGNED with a recessed interior perfect for a newborn's bottom.
It is LIGHTWEIGHT and FOLDABLE so you can take it ANYWHERE so your baby gets a restful sleep  no matter where you are!
Fits babies from NEWBORN up to 24 Months so you can use it immediately!
100% Machine washable.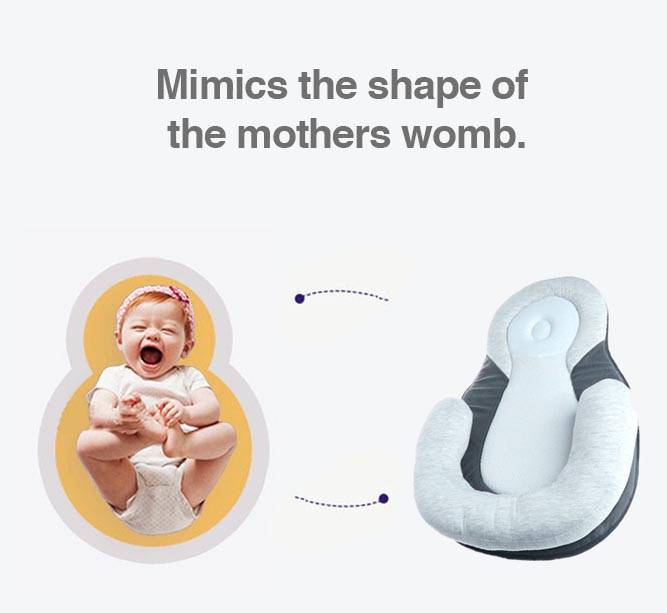 Features:
EXQUISITE WORKMANSHIP: The Panda Portable Baby Bed™ has been specially designed to keep babies safe with its deeply contoured sides and an adjustable lap harness.  Moreover it helps to keep your baby in a natural forward-facing position securely and safely. It has a perfect adjustable fit for all babies and preemies.
LIGHTWEIGHT, SAFE & COMFORTABLE: It's designed with a comfortable edge. Surrounds the baby and prevents him/her from . This bed creates a secure sleeping atmosphere for baby at bedtime. It offers a safe and soothing environment for newborns.
WARM & COZY: The Panda Portable Baby Bed provides a better sleep for your baby that will snuggle fit. Provides a warm and cozy caress for infants. Best of all the portable baby bed allows parents to interact with their baby hands-free.
BREATHABLE MATERIAL: The portable baby bed is made of high-quality soft material. It offers good breathability and is safe use for babies. Your baby can rest and play. It even has a comfortable cushion for your baby to get a diaper change.
EASY TO ASSEMBLE: You can set up the baby bed very easily. The ergonomically designed bed offers effective flat head syndrome prevention. Just take of the bottom pillow and readjust. Fits babies age from 0 to 12 months.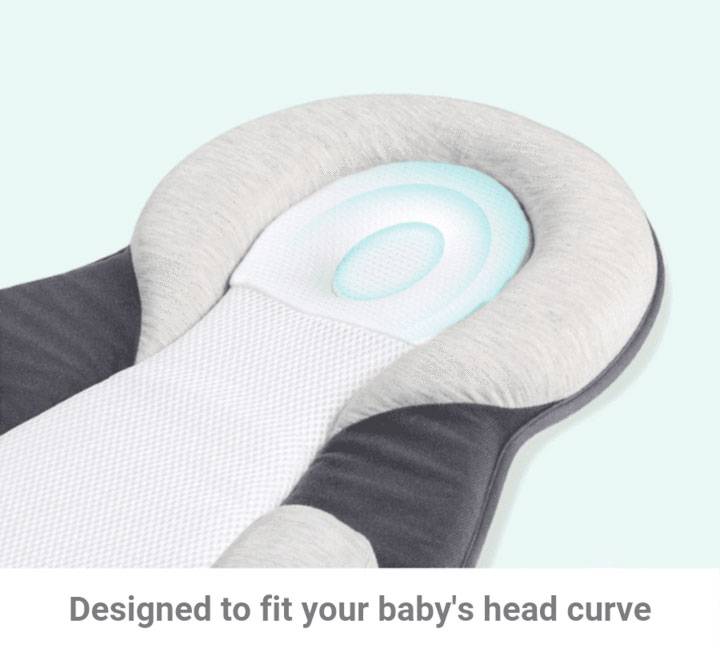 Reduces the risk of Plagiocephaly– Pediatrician with the designed head-rest that distributes pressure evenly over the head and neck. This helps your baby develop the proper head shape and prevents the risk of flat-head syndrome.
Facilitates digestion – To help with baby's digestive discomfort, an adjustable positioning cushion raises the legs of your little one.
Provides ultimate comfort – The Panda Portable Baby Bed is made out of a soft breathable fabric that keeps the back and neck areas of the baby cool.
Helps prevent startle reflex – Built-in cushioned edges are an essential part of the Panda Portable baby bed's beneficial design. It creates a cocoon feel that reassures your baby and prevents startle reflex, also known as Moro reflex.
Reduces risk factors associated with SIDS (Sudden Infant Death Syndrome)
Great for Traveling. It could be late at night when you arrive at your hotel, vacation rental, or Grandma's house. Your baby or toddler will be tired and you don't want to go to war with your portable travel cot. The Panda Portable Baby Bed™ is the solution for a without constantly waking up and sleeplessness taking it's toll.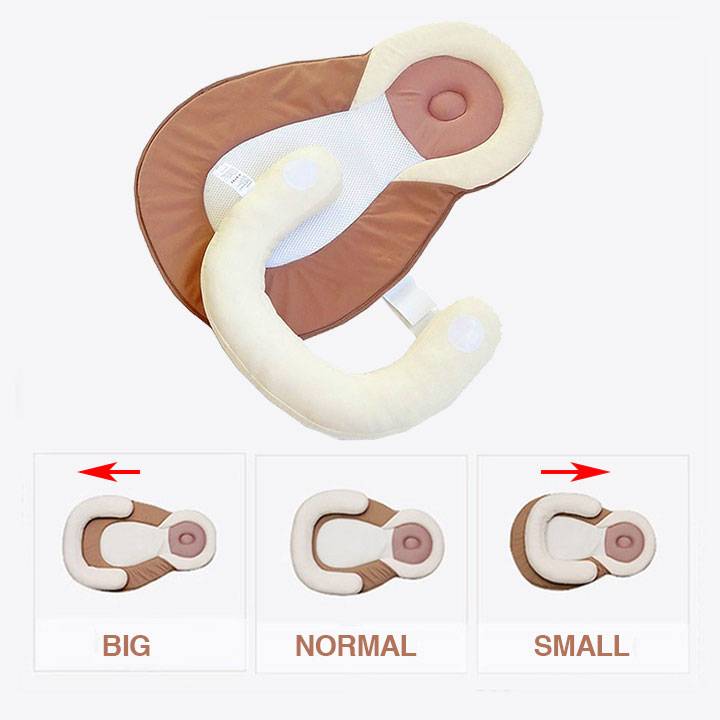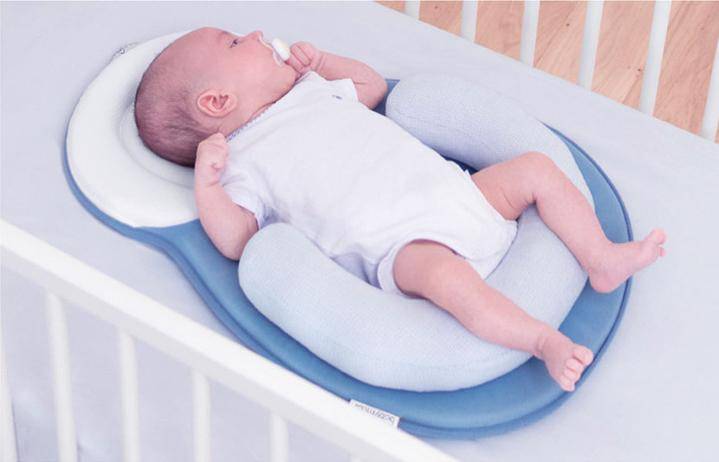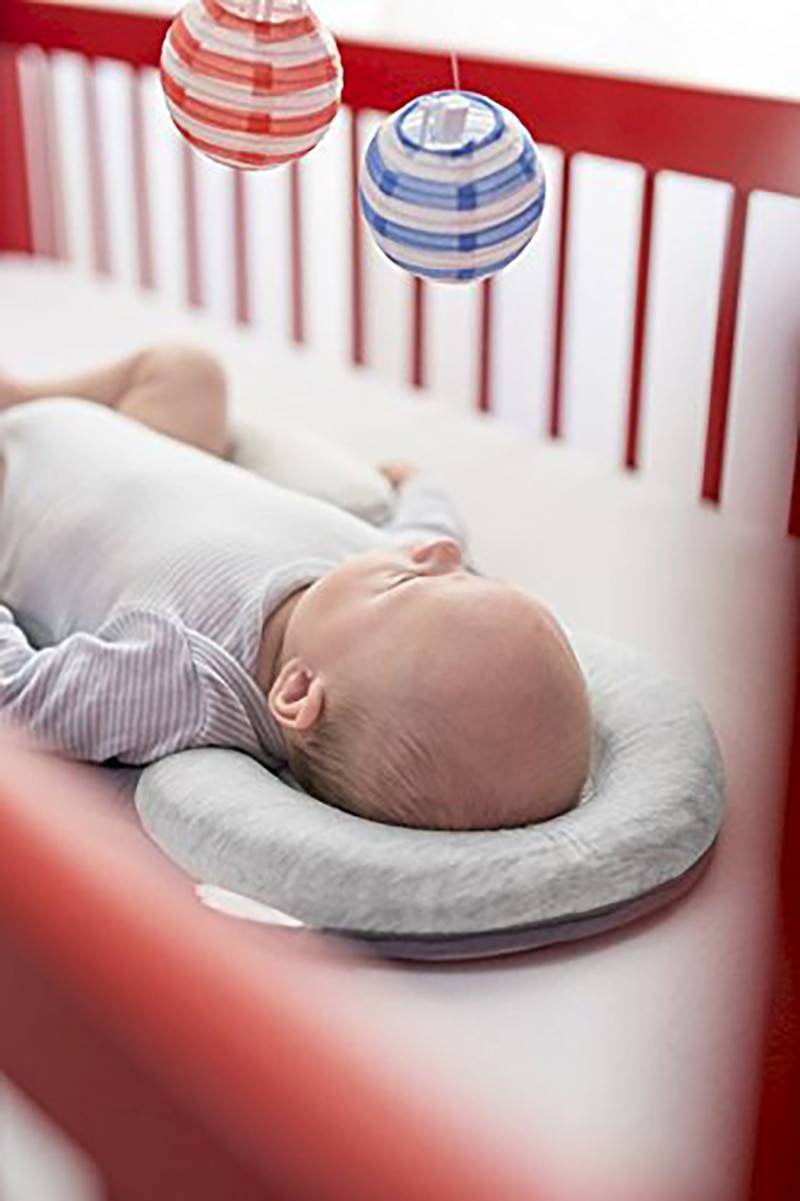 _____________FAQ___________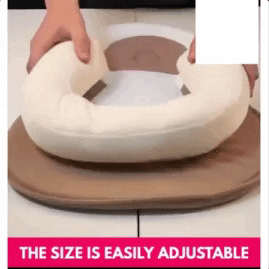 Is the panda portable babybed Washable?
Yes, the snuggle babe baby bed is 100% washable.
Does it reduce the risk of flat head syndrome?
Yes, whilst there is no product that can 100% prevent flat head syndrome, the Snuggle Babe reduces risk of flat head syndrome by taking pressure off the head area at key points.
Can it be used in a Moses basket or pram?
Yes, as long as your Moses basket or pram is wide enough for the snuggle babe then the answer is yes. The snuggle babe baby bed measurements are 22 x 38 x 55 cm and we would always recommend checking the dimensions.
Can The Leg Support Be Adjusted?
Yes, the leg support is 100% adjustable to fit your babies size and can be removed if you wish.
Our Guarantee
Not satisfied with your order? No Worries! Let us know within 30 days and we will give you a stress free refund.