From now on, you can play with your smartphone or laptop in bed while feeling warm and cozy.  This snuggly blanket with sleeves leaves your arms free so you can  play games, read, watch TV on your phone or laptop.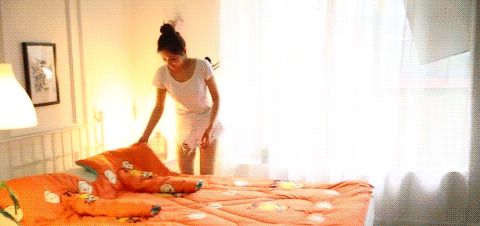 When it gets colder, we shield ourselves from the freezing cold by insulating our bodies with extra thick blankets. But these blankets make it quite difficult to move our arms freely. With the Wearable Blanket with Sleeves for adults , you don't have to worry about that!
With its attached thick sleeves, you can enjoy feeling warm and cozy while snuggle up and enjoy the things you always do without worrying about a cold breeze getting into the sleeve. The comforter with sleeves It's thick enough to provide absolute warmth for your body.
Simply close the zipper at the back of Winter Sleeved Quilt preventing it from falling off!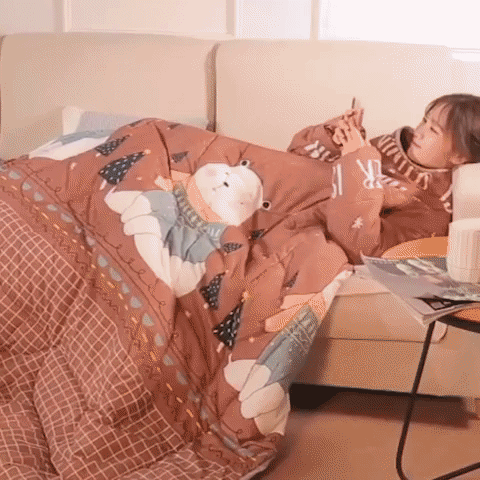 You can wash it in a washing machine managing without deformation and fading.