Queen Size 4pcs
1 piece Duvet Cover: 200*230cm(79*91inches)
1 piece Bedsheet:245*250(96*98inches)
2 pieces Pillowcases:48*74cm(19*30inches)
King Size 4pcs
1 pc Duvet Cover: 220*240cm(87*94inches)
1 pc Bedsheet :245 *27 0(96*106inches)
2 pc Pillowcases:48*74cm(19*30inches)
The duvet cover can be opened with a zipper and stuffed with a same size comforter.
The bed is made of Satin Silk and 100% Cotton fabric. It has a silky soft touch and is more comfortable and breathable than regular comforters.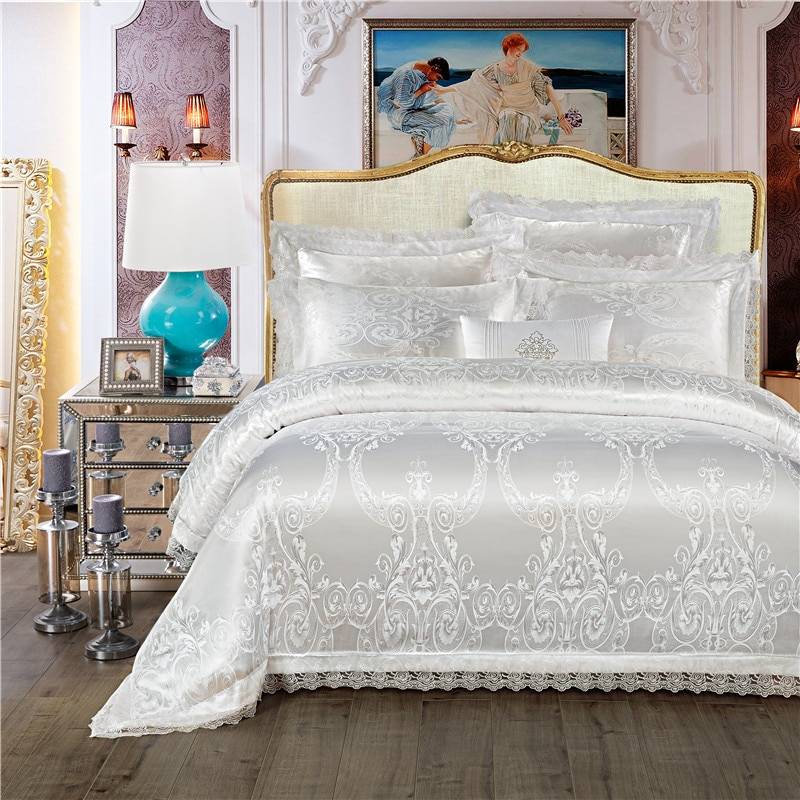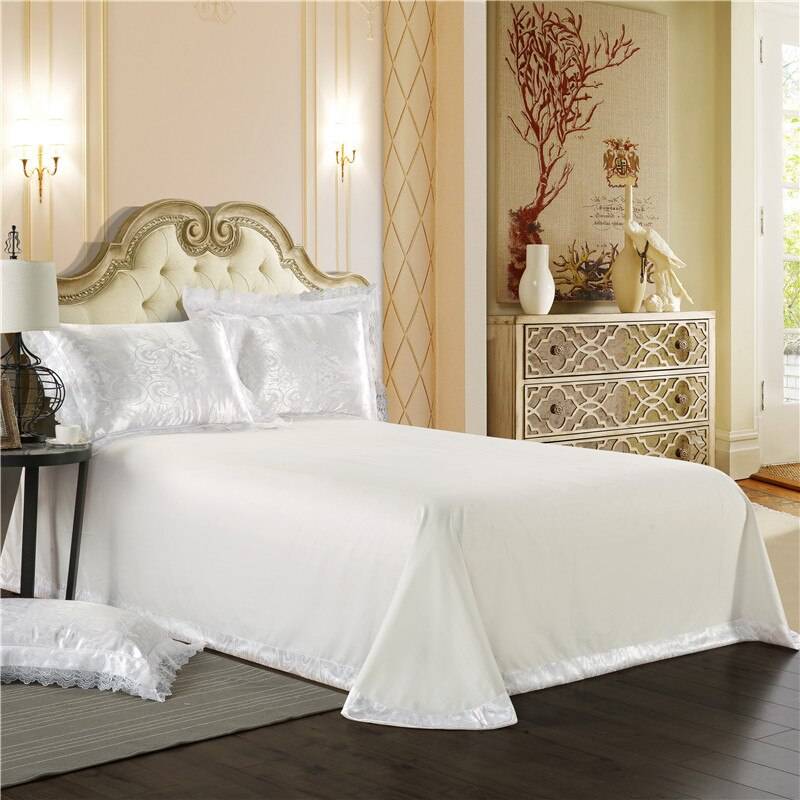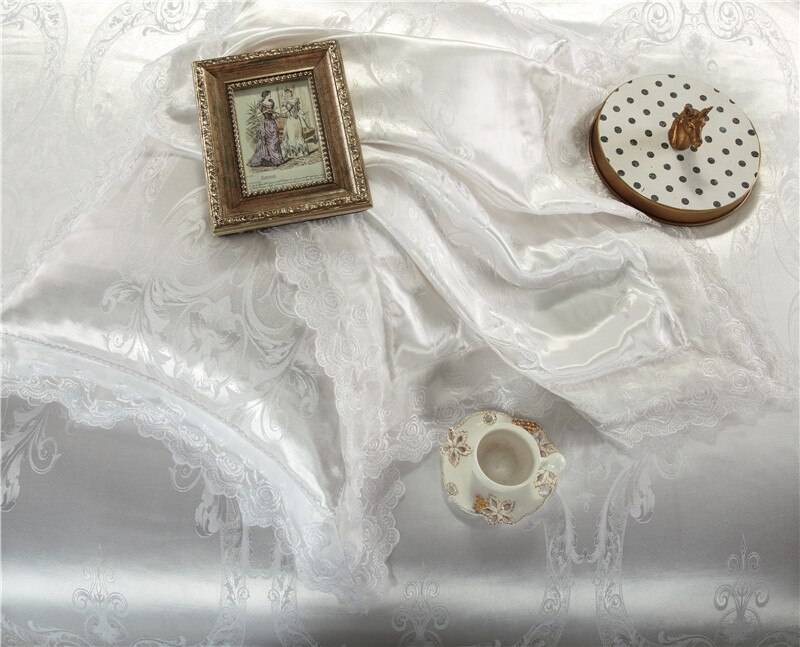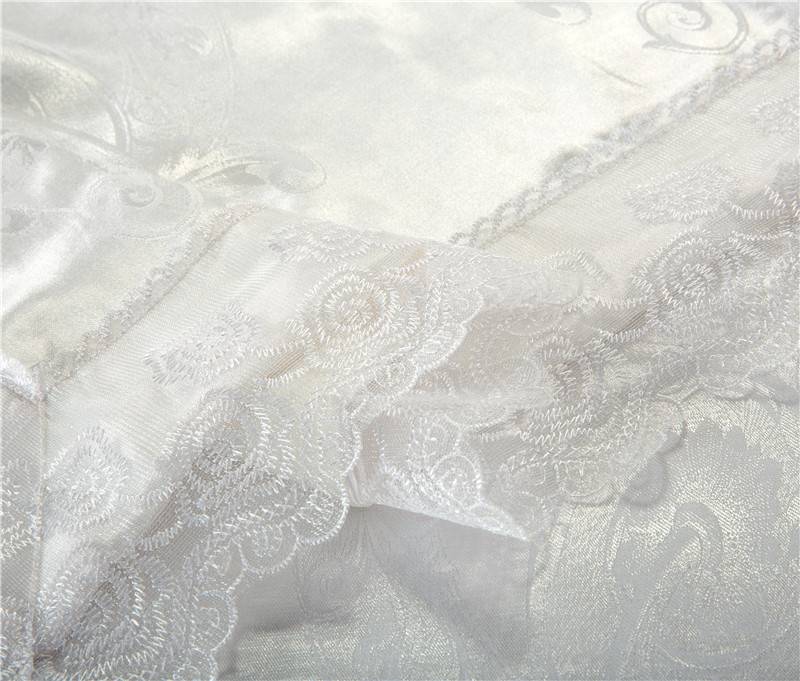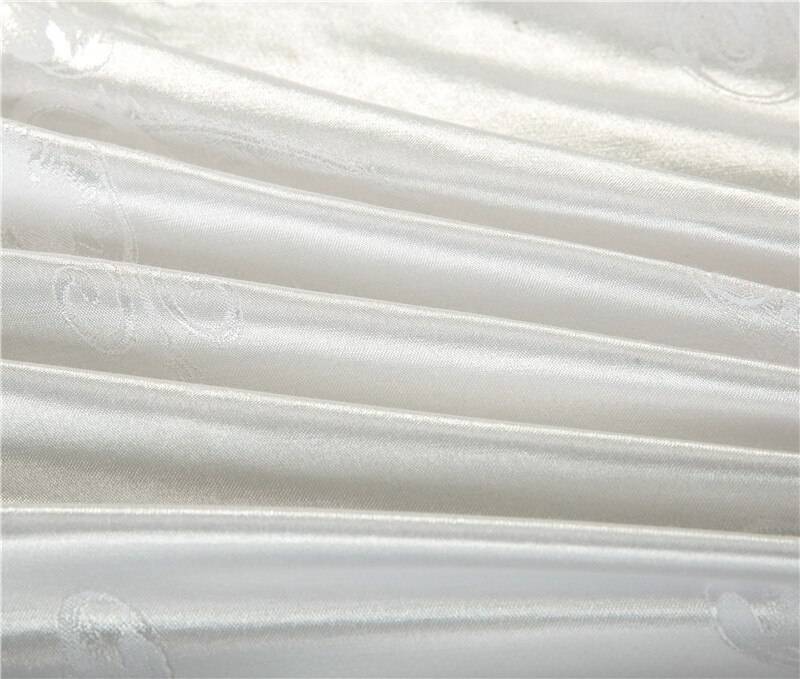 All duvet covers on the above images have been filled with a same size bed comforter.