Behold the Latest Internet Craze:  Celebrity Sequin Pillows
If you've been online lately, you've surely noticed that Magic Celebrity Sequin Pillows  have pretty much taken over. The sequin gods have answered every fandom's prayers with pillows of everyone from Nic Cage to Danny de Vito.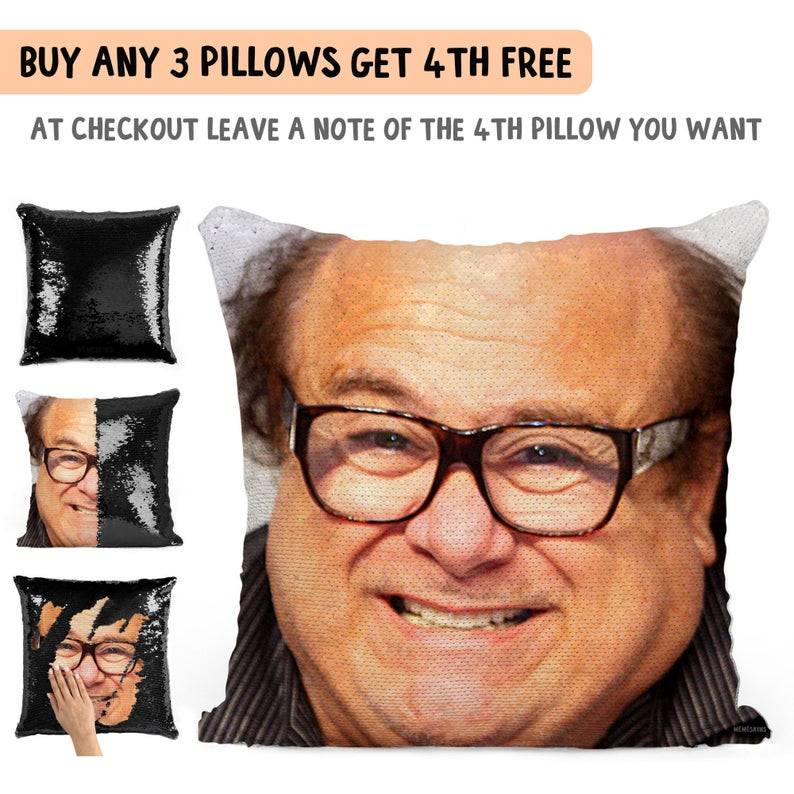 Great For Party Decoration
Change the color of the sequins from color to a face. With the swipe of a finger or hand uncover a celebrity or politician.
Great for a party and will bring lots of unexpected surprises.
Comes with Invisible zipper. Pillow insert 45x45cm not included.
Material: Reversible sequins ( front ) + Soft suede fabric ( back )
Size: 40x40cm (15.75×15.75 inches )